The Best Holland Seeds Banks in our store!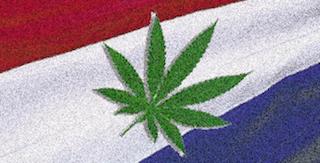 1) Serious Seeds is a small firm, concentrating on the production of high-quality, stable and consistent varieties of cannabis seeds. Top quality smoking cannabis for their customers is the highest priority: Bubble Gum , AK 47 , Chronic , Double Dutch , Kali Mist , Motavation , Serious 6 , Warlock , White Russian
2) GreenHouse Seeds is a winner of many international awards (34 High times Cannabis Cups, 17 Highlife Cups, and many more private awards in many countries), it is leader in cannabis genetics: Jack Herer , Northern Light Automatic , White Rhino , Super Lemon Haze , Arjan's Haze #1 , Arjan's Ultra Haze #2 , Big Bang Auto , Chemdog , El Nino , Great White Shark , Green-O-Matic , Hawaiian Snow , Kalashnikova , Kalashnikova Auto , King's Kush , Ladyburn 1974 , Neville's Haze , Pure Kush , Super Bud , Super Critical , Super Critical Auto , Super Silver Haze , Sweet Mango Auto , White Widow , Arjan's Ultra Haze #1 , Arjan's Haze #3 , Arjan's Strawberry Haze , Auto Bomb , Bubba Kush , Damn Sour , Exodus Cheese , Cheese , Himalaya Gold , Kaia Kush , K-Train , NL5 Haze Mist , The Church , The Doctor , TrainWreck
White Widow Auto NEW!
Jack Herer Auto NEW!
3) Strain Hunters is a library of of exotic cannabis genetics collected by Arjan, Franco and Simon during their Strain Hunters Expeditions around the world. The ultimate goal of Strain Hunters Seed Bank is preserve and protect landraces for future generations: Afgooey , Big Tooth , Caboose , Damnesia , Flowerbomb Kush , White Strawberry Skunk , Money Maker
DAMNESIA AUTO NEW!
SKUNK AUTO NEW!
4) The Bulldog Seeds has spent more than 5 years collecting genetics and invested in research & development to make sure that only the highest quality cannabis strains are released in their 2010 seed catalog: Autoflower Haze, Bubblegum Kush, Bullshark, Energy Haze, Fast Ryder I, Fast Ryder II, Jack Herer, Northern Light, O.Z. Kush, Silverstar Haze, Sour Diesel, The Bulldog Chronic, The Bulldog Haze, White Widow
5) One of the most famous breeders all over the world and his works in Soma Seeds well known to everyone:Lavender, Amnesia Haze, Buddha's Sister, Hash Heaven, NYC Diesel, Rock Bud, Somalicious, Somango, White Willow.
6) Ministry of Cannabis always follows two main lines: one is to keep the availability of the classical cannabis strains (i.e. White Widow) in female form. The other is to make available the new strains that each breeder develops during the years:Big Bud XXL, Carnival, CRYSTAL CLOUD, EARLY XXX, Ipot, Kandahar, Mandalay, Nepalese Dragon, Northern Lights Moc, White Widow, ZENSATION,
7) The unique project of Shantibaba and Mr.Nica CBD-crew
The reduced psychoactivity of CBD-rich cannabis makes it an appealing treatment option for patients seeking anti-pain, anti-anxiety, anti-inflammatory and/or anti-spasm effects without some of the typical effects of THC, like euphoria. CBD Critical mass, CBD Mango Haze, CBD MediHaze, CBD Shark, CBD Sweet and Sour Widow, CBD Yummy.
8) KC Brains is a company breeding marijuana seeds and they have some of the finest pot seeds that also became popular in the world:Afghani Special, Brains Choice, Brains Damage, Brains Escape, Brasil x K.C, California Special, Cristal Limit, Cristal Paradise, Cyber Cristal, Double D, Haze Special, KC 39, KC 42, KC 45, Leda Uno, Mango, Mind Bender, Northern Light Special, Spontanica, Sweet Dreams, Swiss-xT, TNR, White K.C.