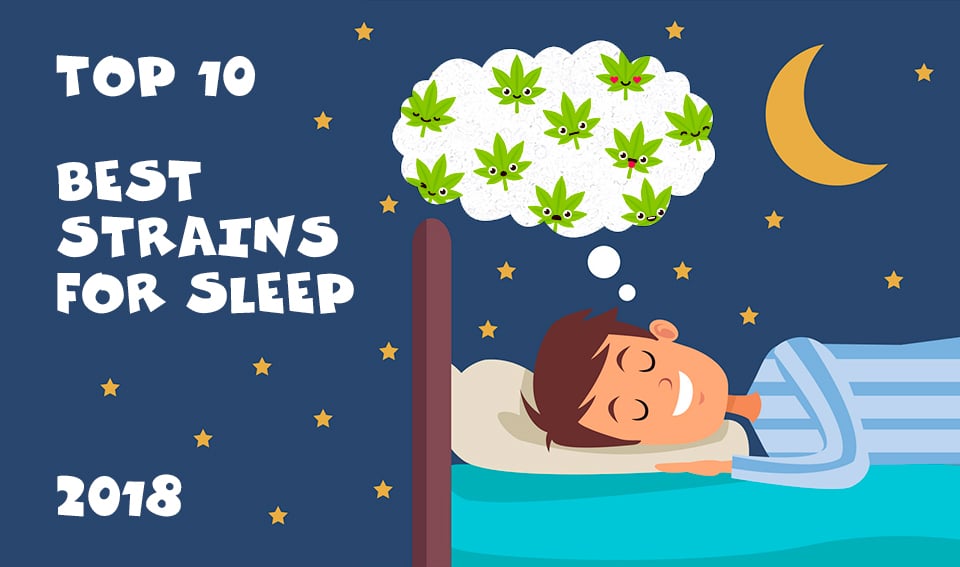 Sleep. We need it, in quantity and quality. The lack of it, can make everything else in your life more difficult to deal with. We've all been there, the alarm goes off, you open your eyes, and immediately realize it's going to be a loooooong day.
If you are a regular smoker it might be that you are not getting a proper rest because you`re smoking the wrong strain before going to sleep. If you have trouble sleeping or suffer from insomnia it might be that the right variety will sort out your problem and send you to a land of pleasant dreams and infinite wisdom. In this article, we'll sort out the 10 best strains out there, for getting a good night´s sleep.
The beneficial effects of cannabis on the sleep cycle depend a lot on you; on how often, how much, when and of course the strain you smoke. Usually the Indica varieties, known for its ¨body high¨ and relaxation effects, are more suited to be used before going to sleep. Because Sativas usually contribute to increased energy and brain activity they might not be the best choice if you are about to call it a night. Plants with a high level of THC can make your brain race around for a long time, which makes trying to sleep right after smoking not a very good idea, if you do like plants with high levels of THC its best to give it an hour or two between smoking and sleeping. If you have insomnia, plants with a high level of CBD and low level of THC might be your best bet, a good CBD-THC ratio might provide you with the ideal amount of relaxation to be back to dream land in no time. Studies show that heavy usage might affect some people negatively, while occasional smoking relieves most people of their sleeping problems. Dosage and frequency are complex matters, everyone is different and its really up to you to know what works and what doesn´t.
With this in mind we made a selection of 10 strains (in no particular order) that can improve the relationship you're having with your pillow.
1. CBD Crack – FastBuds
This Sativa/Indica fruity tasting autoflowering strain from FastBuds has a 6% level of CBD and very low 8% THC. This might be the perfect strain if you are looking to relax from daily stress but still have a clear mind. Sleep problems are often related to excess stress and an inability to properly disconnect from daily tension. Give this girl a try if this is your case.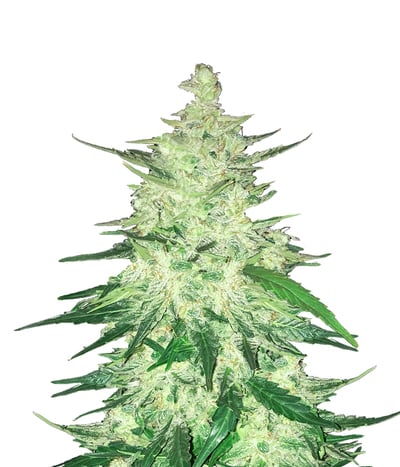 2. Critical Mass CBD – Dinafem
With an Indica dominance (80%) and a perfect THC and CBD ratio (both 5%) this photoperiodic beauty from Dinafem is just right to treat insomnia. She will give you a typical long-lasting Indica ¨body high¨ and make you very sleepy. With such a low THC level this great medical plant can be used just before sleeping.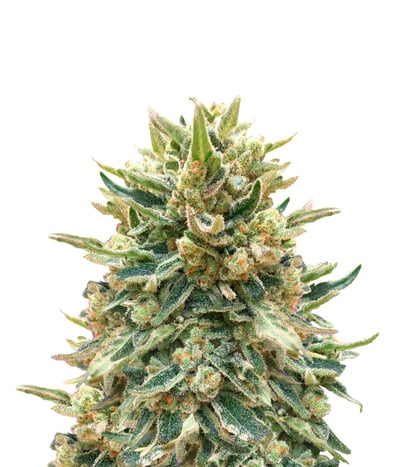 3. CBD Auto White Widow – Dutch Passion
This isn't just White Widow, this is White Widow with a medical degree. It's the classic Indica dominant strain from Dutch Passion with reduced THC and increased CBD. The perfect 1:1 THC/CBD ratio on this autoflowering plant makes it a great choice to take care of your unwanted insomnia.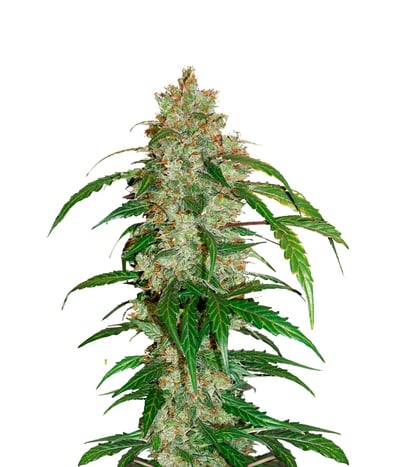 4. Cream Caramel – Sweet Seeds
Name sounds like a dessert? Maybe it's because you can use it as one. This is a 90% Indica photoperiodic plant with a sweet caramel-like taste. It has a 19% THC level balanced with a high level of CBD (1.6%). Its high THC makes it a contestant for an after-dinner delight, so you can digest your food and a bit of the THC before going to bed. High levels of THC can reduce nightmares, studies show that THC improves the duration of deep sleep (when you are really out).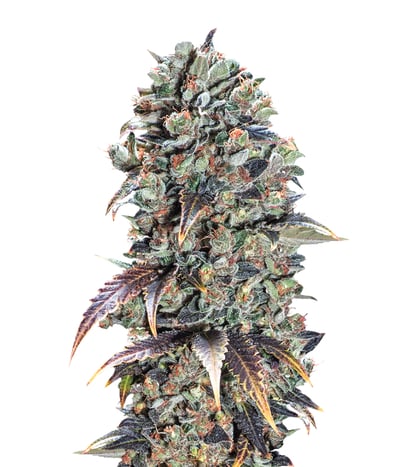 5. Auto Northern Light – BLK
The Northern Lights is a classic pure Indica relaxing sleep-inducing strain. This autoflowering version from BLK is a cross between the classic NL and a Ruderalis. Its high THC and high CBD makes it the perfect medical plant to relief stress, insomnia, depression, migraines and more.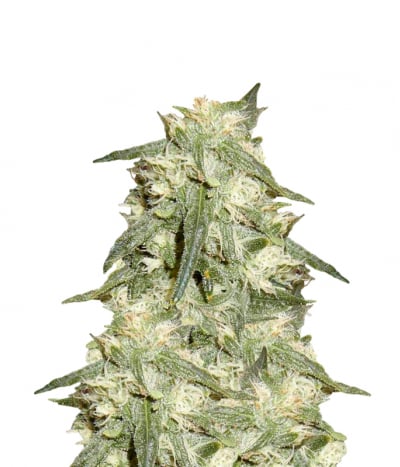 6. Zombie Kush – Ripper Seeds
This prize winning photoperiodic Indica dominant from Reaper Seeds takes its name from the state it will leave you on, zombified, meaning relaxed and probably disappearing inside your couch. Descendent from the classic Bubba Kush from the Hindu Kush mountains, this plant might just be what you are looking for, a powerful knock-out by the end of the day.

7. Vanilla Kush – Barney's Farm
Barney's Farm's Vanilla Kush is a cousin from the previous lady, as it has its origins in an Afghan Kush, crossed with a Kashmir. This is a powerful photoperiodic Indica dominant plant, packing a 22% THC level balanced with 1.2% CBD, it will have a strong, long lasting and relaxing effect. With a scent of wild vanilla and pine this plant is perfect for in-house evening relaxation.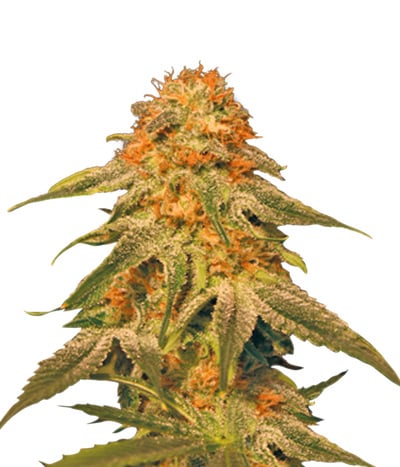 8. Fastberry – FastBuds
Fastberry from FastBuds its a direct descendent from the classic Blueberry strain. This autoflowering plant has a 19% THC level and 1% of CBD. Packs a very potent Indica body high that works wonderful medically relieving anxiety disorders, depression, insomnia and stress in general.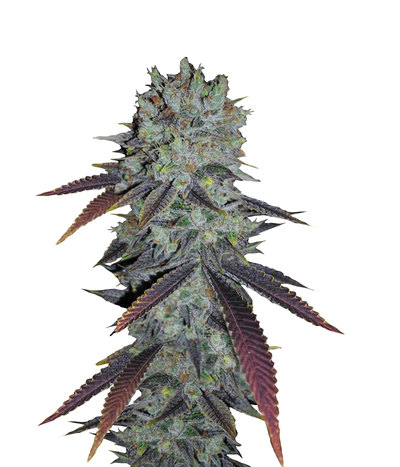 9. King's Kush CBD – Green House Seeds
This is the classic Green House's King's Kush with enhanced CBD (8%) and lowered THC (8%). This perfect 1:1 ratio makes this photoperiodic Indica (70%) Sativa (30%) plant a perfect medical aid. This is the kind of strain that will make you feel relaxed and sleepy without being too high. Perfect for smoking late at night and then disappear into a nice long and proper rest.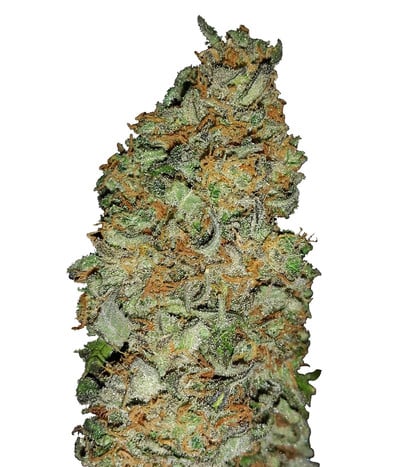 10. Auto Fresh Candy – Pyramid Seeds
We finish this list with a candy, the autoflowering Fresh Candy from Pyramid seeds. This plant has a 17% THC level with a CBD of 1%, being mostly Indica (75%) packs also a pint of Sativa (25%) in its genetics. It will make you feel relaxed, sleepy and happy. Being that this is a sweet tasting plant with a mellow, mostly body high, it might be perfect for an evening snack.