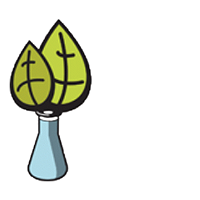 HortiLab Seeds

Spain
HortiLab is specialized in breeding finest quality medical as well as recreational cannabis seeds. An extensive genetic library featuring a variety of original land races and elite clones collected worldwide is building the foundation for the company's breeding projects. Check out the award-winning "StarBud" Seed (1st Place ICMag 2009 Breeder Indica) and other great medicinal cannabis genetics beeing available soon.
Hortilab is committed to providing the finest quality new school cannabis genetics to people in Europe and around the globe. Working with only the best and carefully selected European as well as North American breeding stock, enables them to breed genetics which stand in flavour, potency and yield.
Hortilab's goal is to save and share the valuable results of our extensive work for ourselves, as well as other growers worldwide, to enjoy.
We collected for you Cannabis Cup Winners from seeds banks from all over the world.
Another seed banks with interesting offers: Mr.Nice , Humboldt Seeds Organization .
Show more ...
Hide