Top 10 Popular Weed Strains 2018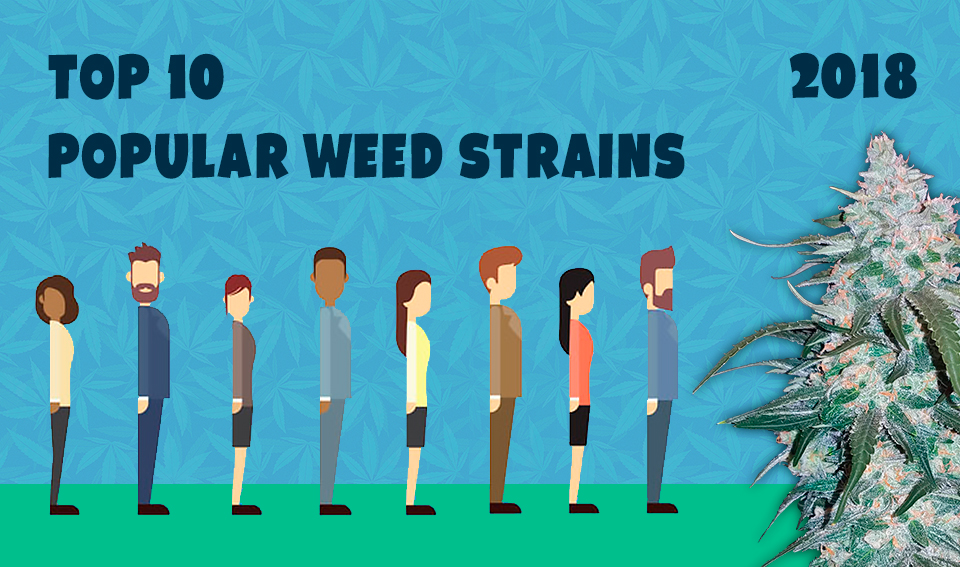 So, we´re nearly half way through 2018, and we have a pretty good idea of what our Top 10 Strains are here at GreenParrots.
Whether you are just a smoker, or a grower, these are our favourite strains so far this year. We base ourselves on the qualities each strain offers on taste & smell, effect and also harvest yield.
So let´s have a little tour around these beauties and see what they have to offer us:
1. Buddha Tahoe OG - Cali Connection
This beautiful Sativa dominant hybrid, has won the 3rd Prize in Amsterdam´s High Times Award. It is easy and relatively fast to grow ( 60 to 65 days), perfectly tailored for indoor cultivation, although has good results outside too. It is also strong in effect and taste, with mouth watering combination of berries, chemical, citrus and herbs.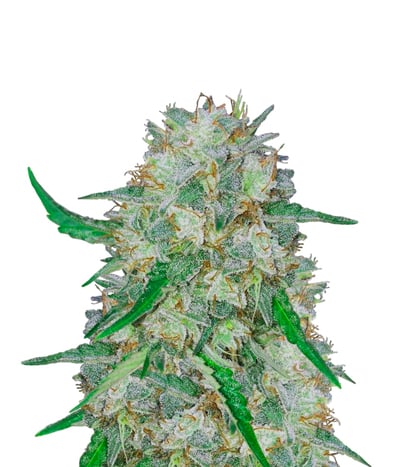 2. Cream Cookies - FastBuds
This is a direct descendant of an all-time favourite, the Girl Scout Cookies. And as its name well says, it has a creamy sweet taste, with hints of vanilla flavour and even some citrical earthy after-tastes. The Indica-dominant strain will provide deep relaxations without making you too sleepy, the first hits will deliver a uplifting "giggly" experience that will leave you smiling and ready for the day, as long as you don´t over do it.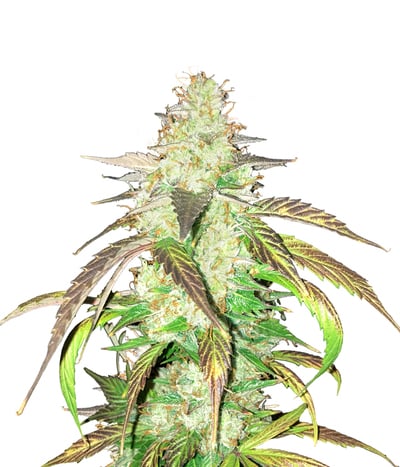 3. Headstash - Karma Genetics
This strain has won 1st Prize in the 2015 Amsterdam Elite as the Best Indica Category.
Karma Genetics really worked their crossings to offer us this complex ascendance combining 4 exceptional strains: Girl Scout Cookies x Cherry Pie x Karmarado OG x Biker Kush. This gives us a very potent plant, whose effects on body and mind go far beyond, together with an amazing fruity taste with hints of Kush.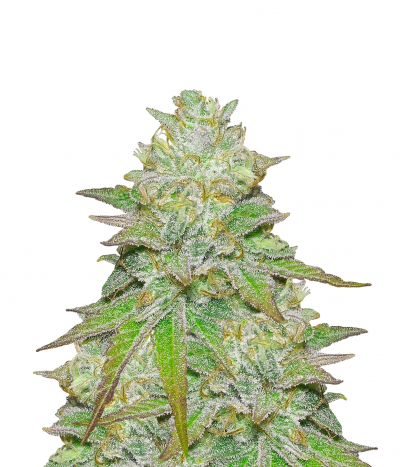 4. Amherst Sour Diesel - Humboldt Seeds Organization
This Sativa-dominant strain is a bit of a mysterious plant because its original genetics have been kept secret. We know it comes from the Mendocino ( California) area ,and that it has a very high yield, growing comfortably in all areas; outside, indoor and greenhouse.
The taste of the smoke follows in the footsteps of the aroma and triggers a Sativa typical effect - a very strong, stimulating, social and euphoric, cerebral high, perfect for an amusing get-together with buddies.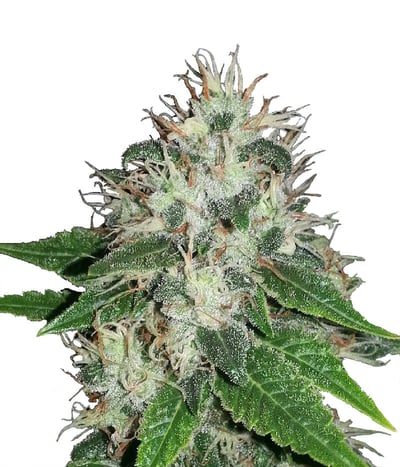 5. Bubba Island Kush - Dutch Passion
This is definitely one our favourite new arrivals from Dutch Passion, Indica dominant, with a high THC, and also a high CBD for an even more pleasurable relaxation. It was created by crossing a Grandaddy Purple x OG Kush hybrid with a pre-1998 Buba Kush reverted male plant. It´s easy to grow, giving an average height of 1 meter indoors, a fast 7.5 week flowering period and sour and fruity Kush tones, and extremely resinous buds.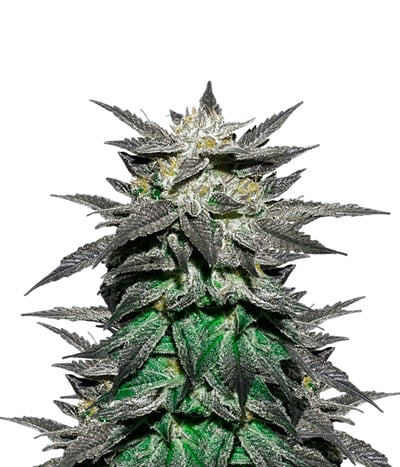 6. BlueDream'matic - FastBuds
The famous Blue Dream, now made into an easy-grow automatic, thanks to FastBuds.
Blue Dream'matic is predominantly Sativa which means that her effect is cerebral, happy and uplifting but will mellow out into deep relaxation for your entire body. She makes a great smoke that you can enjoy later in the day without getting knocked out.
She also has medicinal properties, helping with chronic pains such arthritis, rheumatism, back pain or multiple sclerosis. Users also have reported the strain to be good for migraines, PMS, stress relief, asthma and many other ailments and health conditions.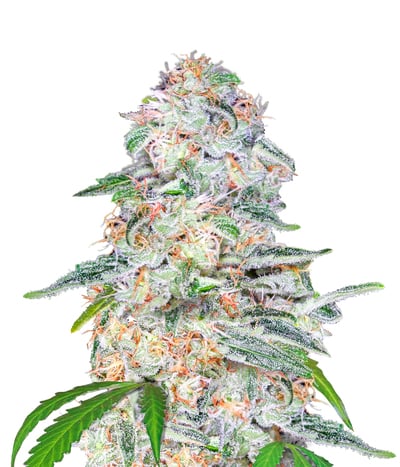 7. Dinamed CBD - Dinafem
It has taken a few years research and breeding to bring this new medicinal strain from Dinafem, a cross between the Critical and an auto-flower strain. She is an Indica dominant, packed with therapeutically valuable cannabidiol (14%) , to be consumed pure or mixed with a THC plant to have the best of both worlds.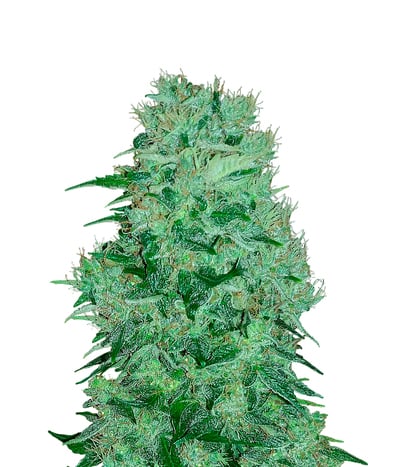 8. Strawberry Glue - Th Seeds
This strain has a very potent and sweet lineage: Strawbanana Cream from Karma Genetics together with the Goji Glue, creating a dominantly Sativa plant, packed with benefits: it´s easy to grow, a great yielder, and amazing medicinal attributes.
Its taste is sweet, as you can expect, and its high is felt in the body as well as the mind.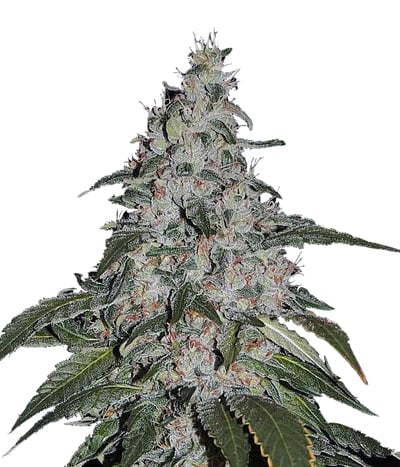 9. Gorilla Girl Sweet Seeds
A confirmed favourite is this baby, daughter of USA´s favourite strains, Gorilla Glue and Girl Scout Cookies. As one can expect from her lineage, she is an extremely resinous plant, of copious sticky aromatic oils. The buds are very compact and resinous.
She is a hybrid , with Sativa dominance, and features intense taste and aroma, with cypress tones and a touch of wood, complemented with hints of earth and citrus.
This strain has a very high THC, and if looked-after well , the levels can exceed the 25%.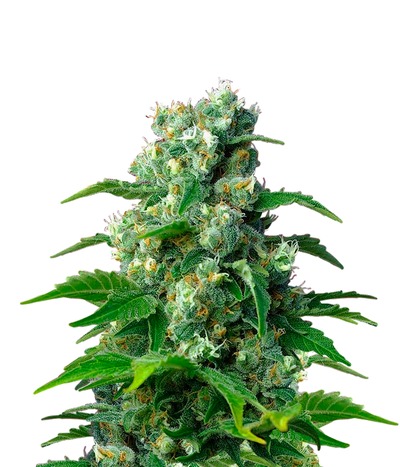 10. Sex Bud Female Seeds
Everything about this strain is sexy: its appearance, its smell, its taste..and even its effect has been proved to help stimulate and arouse sensual feelings.
It's Sativa dominance remains in the effects whereas it's Indica genetics have been inherited in its structure, a somewhat bushy plant that shouldn't grow higher than 1m and a relatively quick flowering period of 8 weeks , or even less!