So everyone's like "Na man, Weed just gets you high, that stuff's for the hippies... pff", and then you hear about these awesome stories of people taking CBD to help appease the awful side effects of Leukemia treatments, or to help deal with their social anxieties, back pains, fibromyalgia.. the list goes on, and so does the research, and as they do, the world is slowly waking up to the realisation of cannabis's medicinal potential, which in return gradually washes away the negative stigma attached to Cannabis and the people who use it. The seed banks in particular, who've (for the most part) stayed in a recreational state of mind when it comes to strain production, are now releasing more and more CBD strains, sometimes with a 1:1 CBD/THC ratio, other times 1:2, some even reaching a 1:24 THC/CBD ratio... The choice is ever growing and become quite overwhelming, to help you guys narrow that choice down here is a list of our Top Ten CBD Strains!

1. CBD Crack
We'd like to introduce you to Fast Buds very first CBD strain, of course, it's American (as are all their strains), and most importantly it's auto-flowering. Meaning you can be smoking some C.C in just over two months, the time to grow and dry it. CBD Crack has a 1:1 CBD/THC ratio, it's a mellow high of around 8% THC which coincidentally means around 8% CBD too. The strain is ideal for anyone who doesn't like the overwhelming high but still wants the buzz, or anyone who maybe would like a mellow flower to mix with a more up-beat powerful extraction that they may have. An easy-going plant; sturdy and quick. So, for if you want a not-so-strong high and a more-body/medicinal effect from your strain and don't have the space or time to manage a big plant, then CBD-Crack should definitely be checked out.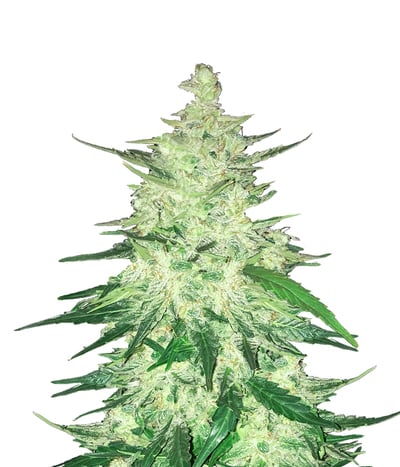 2. CBD God Bud
God Bud by BC Bud Depot, a mysterious name that leads one to believe that it was J.Christ's favorite strain back in the days of burning bushes and the 10 commandments, but in actual fact it's a descendant of a Canadian strain known as "God", but in any case the characteristics of the strain are somewhat god-like: The seeds available behold 2 phenotypes; one will bring a whopping 1:4 THC/CBD ratio.. so, we're looking at up to 16% CBD and 4% THC... and a big medicinal kick to whoever has the honor of sparking up some CBD God bud. Or the other phenotype; which has a 1:1 ratio, which will still be just as medicinal but also with that THC-buzz so many ganja fans seek. So if you're a commercial grower and are looking for a new CBD selection to add to the catalogue then CBD God Bud is for you, the plant is not only productive but also resinous and a quick flowerer (we're talking 8-9 weeks), but you'll want to keep in mind that the plant may need some help withstanding the weight of it's fat buds.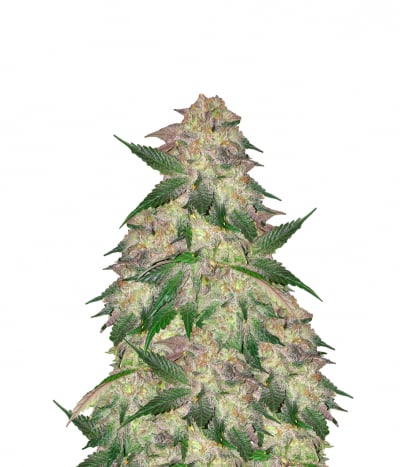 3. CBD Critical Mass
Critical Mass is a classic, here in Spain for example it was one of the largest spreading strains to be found across the country, alongside it's close relatives Critical Bilbo, Critical plus, etc. CBD-Crew, a world renown seed bank who've helped other reputed seed banks create some amazing CBD strains, have now got their own CBD take on Critical Mass, with a 1:1 THC/CBD ratio reaching up to 7% THC/CBD. Keeping it mellow, this feminized plant will grow bushy and compact, treat her right and you'll be looking at 500g/m2 of dry bud of delicious CBD Critical Mass. The high will be balanced, and very clear minded, the plant is a massive producer (like it's popular origin) and don't forget to stick a few sticks in the soil to help keep support her huge cola formation!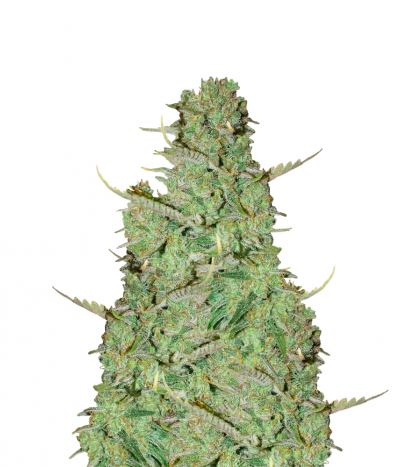 4. CBD OG
Made by The Cali Connection, for all those Original Gangsters out there looking for a medicinal version of their favorite OG strain. Made using Lions Tabernacle and SFV OG, the resulting strain produces around 3-7% THC and around 9-14% CBD, meaning a clear minded high as well as a soft relaxing effect on the other hand and on the other a super medicinal remedy for your stress, insomnia, anxiety, muscle pains, etc. The plant gives off a lemony oily odor that'll translate into equally tasting buds. CBD OG is available as feminized and regular, meaning you can grow her to get your evening medicinal fix, or you can grow her to continue producing your own medicines! The choice is yours!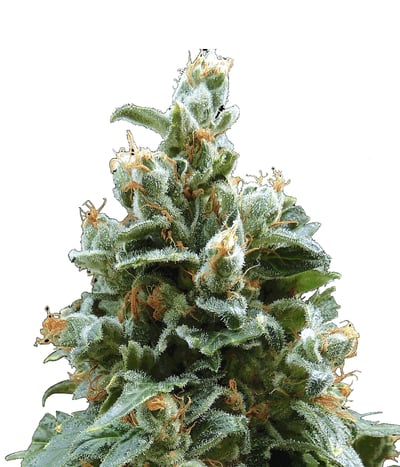 5. CBD Lemon Potion Auto
Throwback to when Barney's Farm worked with CBD-Crew to make this tasty CBD Lemon Potion Auto, with a whopping 15% CBD AND it's auto-flowering... The Indica dominant strain sounds like something Harry Potter and his gang of wizard friends made in the lab, combining medicinal goodness with lemony tastiness. The ratio is a 1:2 THC/CBD ratio so one can expect a very mellow high that will be majorly physical rather than mental. The plant is short structured dripping in resin with a delicious spicy lemony aroma, great for pain relief such as headaches, anxieties, stress, and all the other nuisances CBD's great at depleting.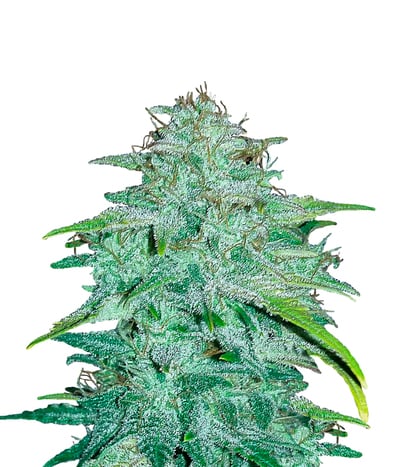 6. Candida
The MM Genetics team saw 1st hand what CBD can do, when one of the parents of the team got diagnosed with late stage pancreatic cancer. The mother, Candida, saw great improvements in her quality of life after receiving her first doses of medicinal cannabis. Since then the team have been working on producing a purely medicinal strain; and they've succeeded. Candida beholds a stunning 20% CBD and less than 1% THC! They won best CBD strain at Spannabis 2017, and Candida is currently the highest CBD strain available for purchase in Europe. The plant creates 2 phenotypes, one Indica dominant, producing bigger denser yields, or one Sativa dominant, which, although the yield will be lesser, the CBD content tends to be higher in the Sativa phenotype.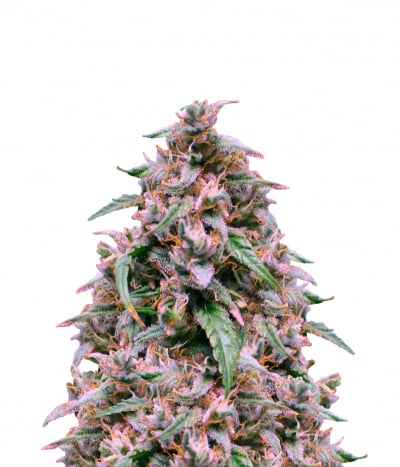 7. VCDC
Coming from ACDC - A no-THC strain with CBD contents reaching 19%, combined with a Viper City, and we get VCDC, the winner of High Times Southern California Cannabis Cup of 2015, for all the reasons. The strain, by Moxie Seeds, is an easy-to-grow feminized CBD strain with two phenotypes; one 2:1 CBD/THC or the other a 24:1 CBD/THC!! Imagine that?! Even if the strain has 1% THC you'll get a crazy 24% CBD... The plant is a big grower and an even bigger yielder, so prepare your garden and your mind for heavy yields of medicinal marijuana!

8. CBD Chronic
The name Chronic originates from the mid 90's when the famous Snoop Dog and Dr.Dre got their hands on some hydroponic grown flower - misheard the "hydroponic" for "chronic" and hence the name stuck and is generally used to describe some "bomb-ass-ganja". This particular strain from Serious seeds, although still very b.a, provides a mellow high with approx. 6% THC and CBD, the yield on the other hand can reach powerful totals of up to 600g/m2. It's easy to grow and just as much to clone!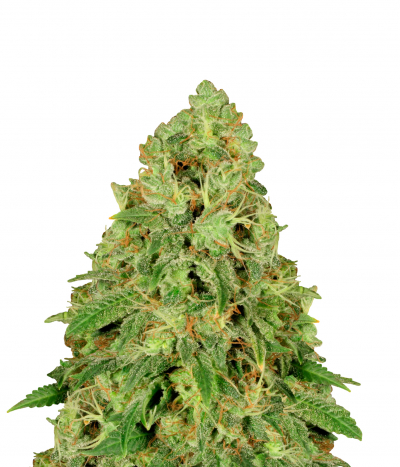 9. Blue Dream CBD
Humboldt magically matched a Blue Dream with a Californian Orange CBD and got a stunning medicinal version of the dreamy Blue Dream, the strain is a Sativa dominant and will have around 10% CBD/THC making it an uplifting high, not over powering, just enough to be buzzed and slightly giggly, all whilst being relaxed by the medicinal properties. Watch out though, outdoors this beauty can grow up to 4meters height! To control the height, choose your pot wisely, but in any case, commercial medical growers will be amazed by the yield, if you treat her right and let her flourish you could be looking at 1kg or even 2 or yield by the end of an outdoor cycle. If you have the space, this is the plant you should be growing for all your medicinal needs!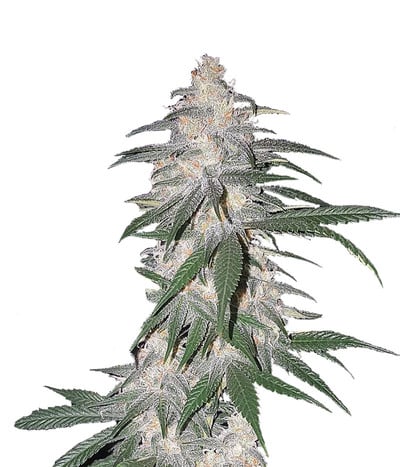 10. CBD Charlotte's Angel
This is a Sativa dominant strain with high CBD level's reaching anywhere in-between 10% and 16% CBD and much lower percentages of THC, always lower than 1%, the strain is the result of a crossing between Dutch Charlotte (CBD rich clone) crossed with a clone-only Red Angel (also high in CBD), and is great for anyone looking to smoke a joint without getting overwhelmingly high and want to remain focused and clear minded. The smokers will feel a positive feeling of well-being, a feeling quite hard to describe, and can only really be done justice whilst being smoked! Very recommended for the medicinal cannabis smokers, CBD Charlotte's Angel will be soon become your very own personal doctor! Coming soon!