Green Parrot announces the arrival of new Sensi Seeds strains to our catalog: Hindu Kush fem, Black Domina fem and Hindu Kush Automatic! We are always happy to add new strains from such professional and legendary breeders to our catalog, but we're even happier when it's about making those extraordinary genetics more affordable to you our customer! Sensi Seeds are aware of the rising popularity of cannabis and the increasing numbers of cannabis users growing their own stuff. That's why they decided to take some of their best classics and make their easy-to-grow, cheaper versions in form of feminized and autoflowering plants! Thanks to this great initiative, we can now enjoy the joys of smoking Hindu Kush and Black Domina with an easier buying and growing process!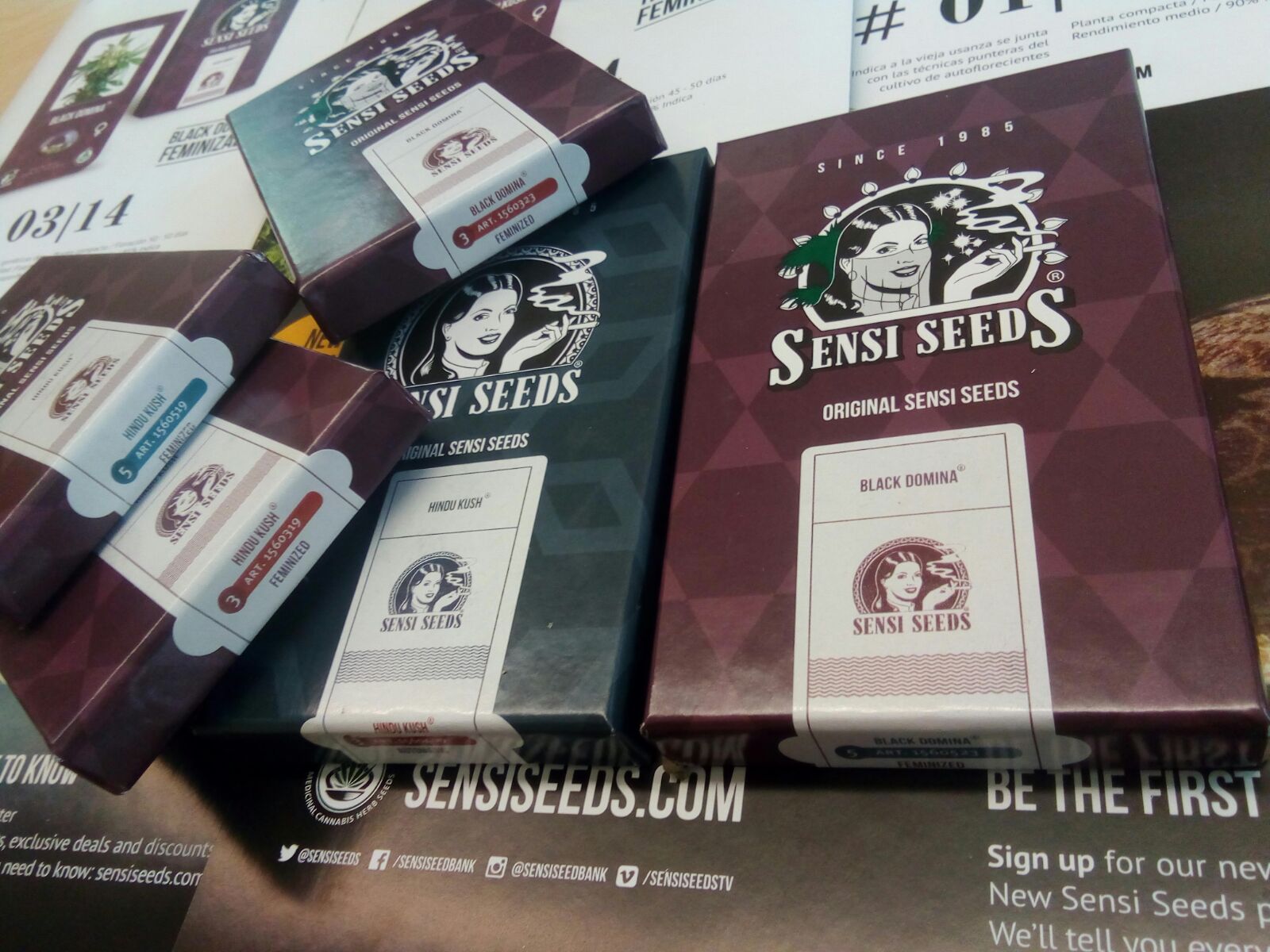 Hindu Kush is the feminized version of Sensi Seeds' classic, a mountain indica that's incredibly resistant, with a very short flowering and an old-school flavor that's just delicious, with earthy, wood and spicy tones. Its effect is relaxing and extra nice; this is a very special indica that does not cause couch-lock! You can smoke it and continue with your daily activities with a different mood and really good vibes! All these great features of the original strain are now in feminized seeds form so you do not have to worry about the presence of male plants!

Black Domina fem is the feminized version of the renowned and all-mighty Black Domina. This original strain was created with a cross of four superior genetics that endowed it with its outstanding characteristics. Northern Lights X Ortega X Hash Plant X Afghani put together give us this dark lady of great power, productivity and endurance, and now, you can get its feminized version to forget about them pollinizing each other. Enjoy its devastating physical and mental effect and its earthy taste with peppery, berries and hashish nuances!

Hindu Kush Automatic is the feminized and autoflowering version of the classic strain by Sensi Seeds. The constant increase of the demand for medical cannabis goes hand in hand with the boom of the autoflowering strains, which makes the use of the plant as therapy for those with no growing experience or with no time a lot easier. Hindu Kush preserves the characteristics of the original strain, such as its short stature and high density and its large central bud, but, above all, its wonderful taste and effect. The best of the old school strains more user-friendly than ever.