Dinafem
A little history
Dinafem was the first feminized seed bank that was established in Spain in 2005. Now with 10 years experience stands at the forefront of international cannabis banks.
His main effort has been focused on the development of auto-flowering seeds, with the unconditional support of many Spanish cannabis associations and cannabis clubs.
A bank who develop genetic of high quality and very concerned to find the best flavors and aromas in their marijuana plants.
In its elections were devoted to developing genetic European renown as Critical, Cheese and Original Amnesia in its feminized versions.
Its strong point:
Since 2008 his research and development has focused on improving increasingly powerful autoflowering varieties. A line called Autodinafem.
This line of seeds that is automatic and feminized, seems to have fired their sales and recognition internationally for the cannabis community.
Besides, its latest advances have focused on developing the best genetics American as OG Kush, Bubba Kush or Dinachem..
This work was also born the Chemdog swilling.
Their motto is:
"We strive to make really special genetic and unique, to offer the best of USA to worldwide."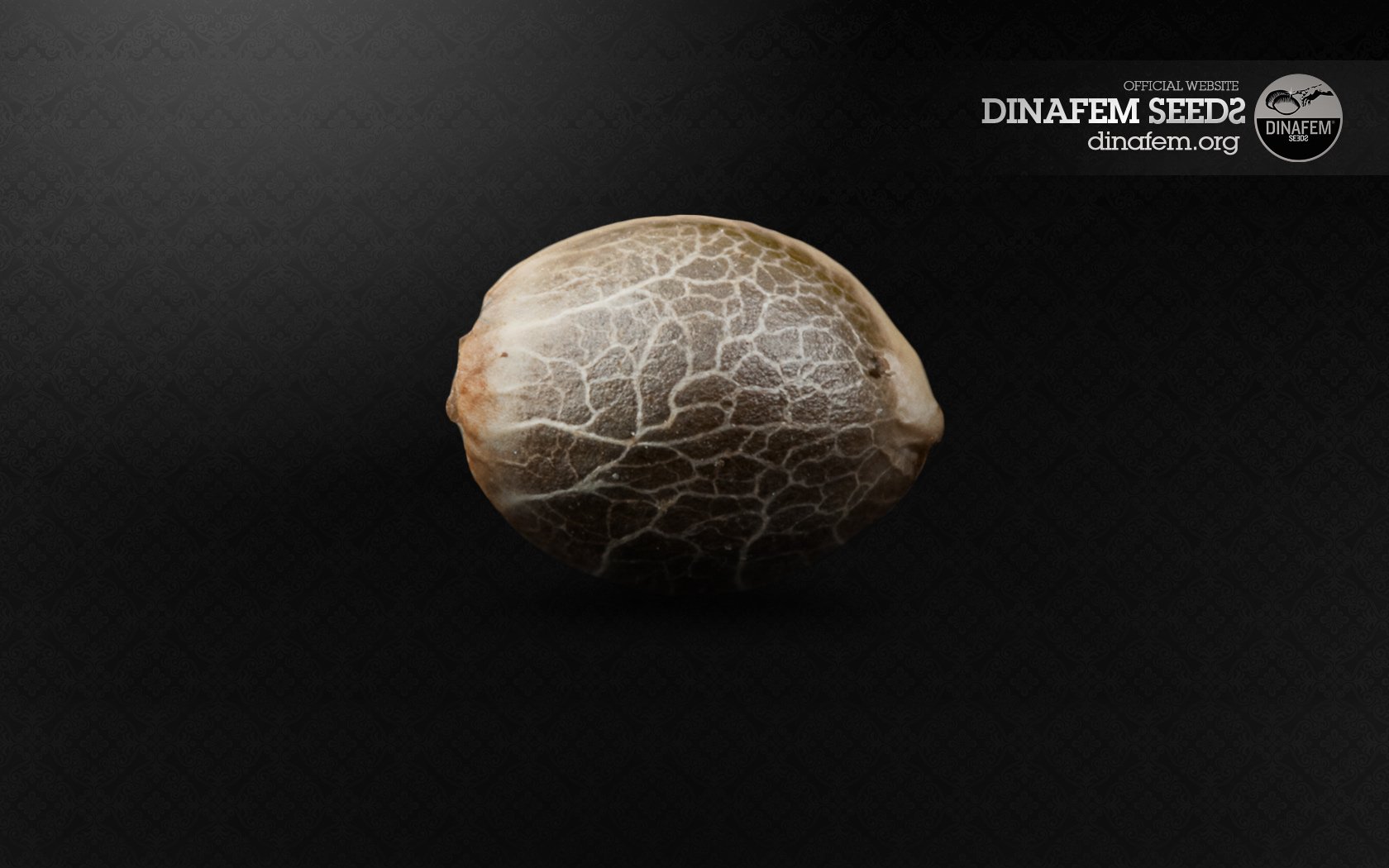 His next goal is to work on innovation and develop varieties of marijuana who respond better and more adapted to the needs of its consumers.
Also its commitment to all clubs, foundations, associations dispensaries and cannabis is evident in his work.
Cups and Awards:
His catalog of seeds is known worldwide. We highlight delights of indoor and outdoor, recognized by consumers demanding cannabis.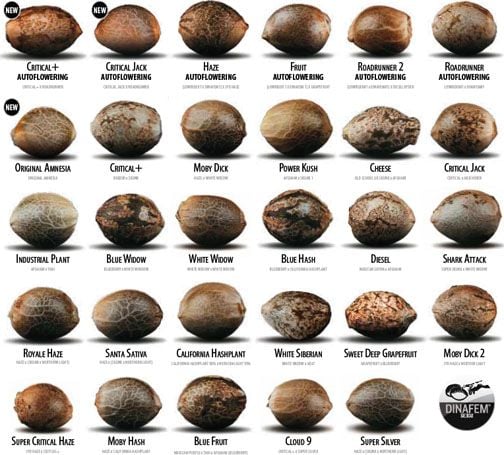 Moby Dick, Cheese, Critical +, White Widow, and the queen of queens Original Amnezia.
All the seeds that are filed, award-winning and mentioned in many international cannabis cup and even in a coffeeshops or different competitions.
Specialized in:
Dinafem offers 4 ranges; European marijuana seeds, American, Autoflorecientes and Medicinal.
A catalog that meets the needs of the most demanding growers cannabic worldview.
Also, at present have focused on the development of varieties having a higher percentage of CBD. Its aim is to provide added value plants in order that they can ensure therapeutic benefits.
This seedbank which celebrates its tenth anniversary has completely renovated its brand image.
Furthermore, in 2015 opened its first private laboratory to analyze your marijuana plants and seek more favorable combination of cannabinoids for each variety.
They claim that legalization is very close and they want to be at the forefront of innovation to be the protagonists of this change globally.
In Green Parrot seeds, we offer a selection of Dinafem catalog. Find the range of