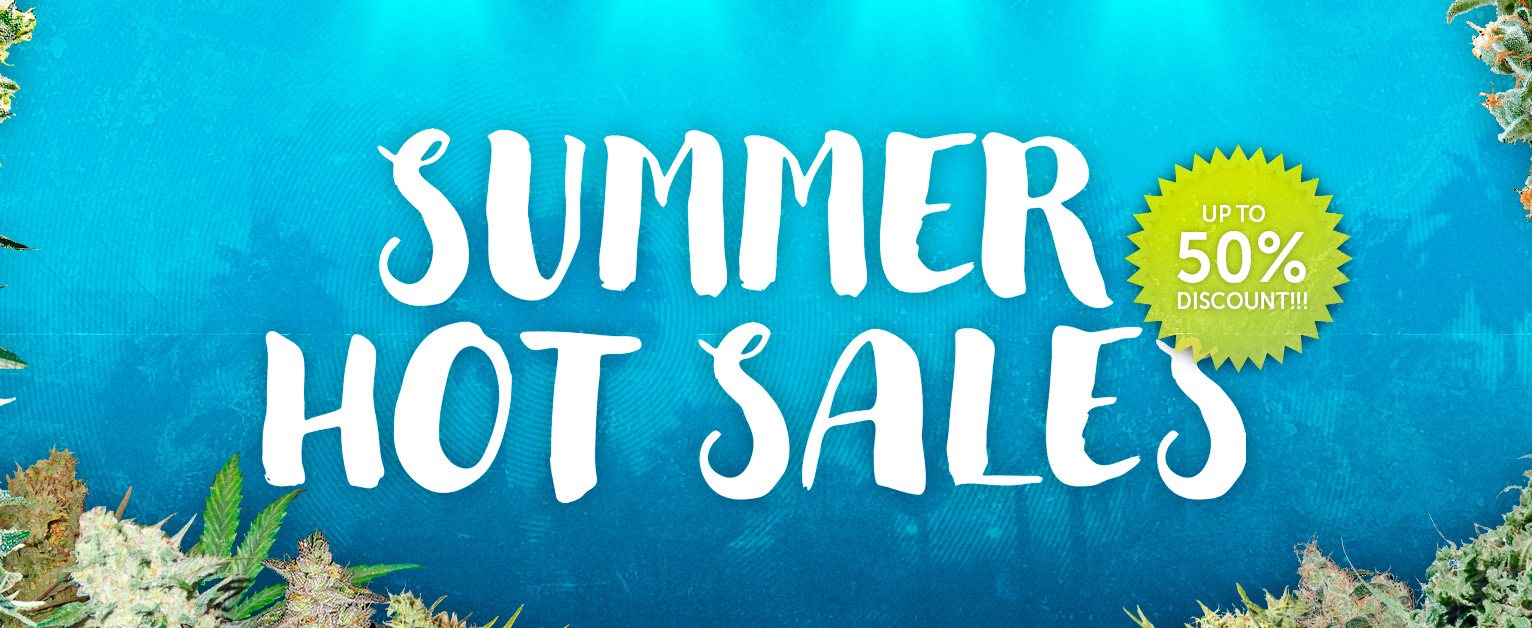 Summer's come to Barcelona earlier than expected and maybe it's the sun,...or the heat... but we've definitely gone mad! The Green Parrot Team has lost its mind and has decided to start a totally foolish and amazing Summer Sale, with discounts going up to -50% ! You will find cheap seeds from the best varieties and seedbanks of the world on sale, so you won't have to scrath your pockets to try to grow your own premium weed!!
Ready to start a nice seed collection? It's the perfect moment to start you own autoflowering grow in the Northern Hemisphere! Maybe you think it's too late to start your feminized or regular seed grow... You may also think it's waaaay too hot right now to keep a nice temperature in your indoor grow. But really, there's no problem! You can check our last article about How to preserve your seeds correctly and keep them safe and sane until you're ready to start your next indoor or outdoor grow.
Please, it's for your own good!!! Do not miss our sales on premium brands like Fast Buds, GreenHouse, Dinafem, DNA, Sweet Seeds, Canadian Seed Lab, World of Seeds or Reserva Privada, with reaaaaally nice discounts on top strains!
You can also visit our SPECIAL OFFER category, where you will find every strain on sale, with discounts up to -50%!!!!!! Don't lose this unique chance of getting some of the best strains in the world for ridiculous prices! Also, don't forget that every order has free seeds!!