Top 10 autoflowering marijuana varieties for the year 2016
New trends: more production and more power
This new year seems to come full of novelties in the marijuana cultivation world.
In the last cannabis fairs have been presented the upcoming stars of marijuana that will dye green the self-cultivation of marijuana amateurs.
Every day there are more offers, and the consumer can feel overwhelmed. But there are options that never fail and have won the fame between all expert and novice cultivators.
The new tendency for marijuana cultivators is in a global level the search of marijuana seeds with have high production and are powerful.
In this sense we can find two big lines of products: the powerful American varieties that offer high levels of THC, and the new strains High Yielding or XXL.
Powerful American cannabis varieties
The cannabis market cultivation is recently led by feminised and autoflowering varieties containing high levels of THC, which dote it with a powerful dose.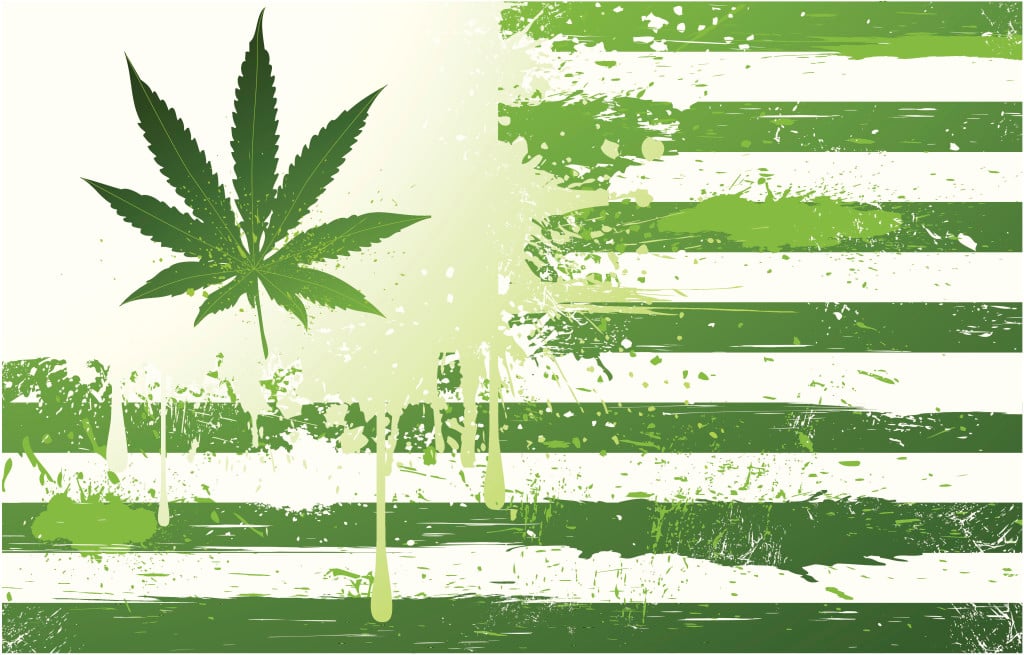 These indices have been obtained through genetic crosses of emblematic varieties of the old school, with phenotypes of the new strains of medicinal use that contribute good levels of THC and CBD.
The results are strains like West Coast OC or Girl Scout Cookies, that break with all known varieties until nowadays; easy cultivation, more aroma, more flavour and a powerful buzz that won't leave nobody indifferent.
These new varieties have created tendency and their fans claim them from bank seeds like Fast Buds, from the west California Coast until Europe.
Good results, good quality of taste and power in their consumption. they have been successful and we are sure that thanks of Europe weather conditions will be the favourite ones of 2016.
More developments for 2016
If we add to these wonders of nature the demand that they have by many growers groups: a big production.
To satisfy the wishes of the public, seed banks are making an effort to find denominated strains; High cannabis production. Green giants that have been dubbed them as marijuana varieties.
The truth is that due to the great reception they have had, increasingly more and more varieties give better results.
We tell you all about this innovation that is sweeping in the USA and is stomping in Europe to be the trend in 2016.
What are the

XXL

varieties of marijuana?
The demands of marijuana consumers advance and are more specified, in a market that is on the rise worldwide. For this reason seed banks are stepping up to offer products according with the demands of their consumers.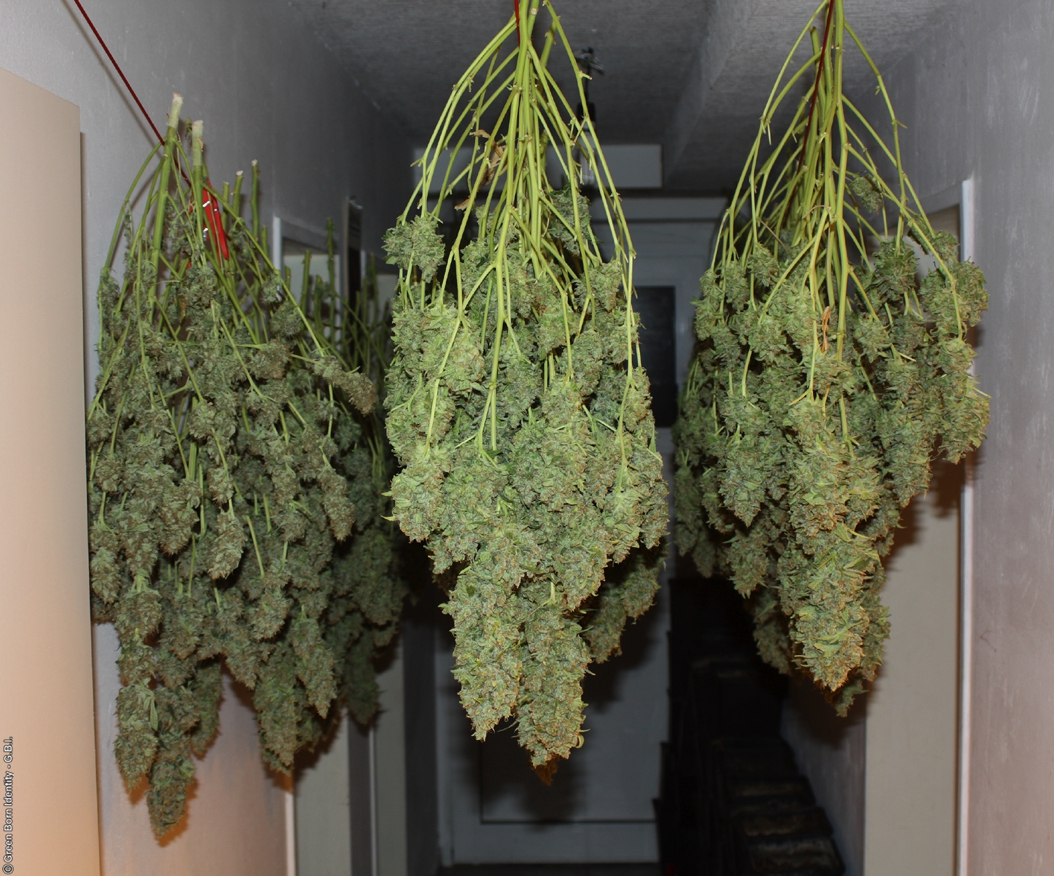 The domestic grower has become an expert, in part thanks to two factors: the large amount of information flowing through the network on how to cultivate marijuana, and the solutions of easy growing that have put the big brands to its supply; feminized, autoflowering, super stable seeds … and almost resistant to a tsunami.
But that's not all … and as always the public wants more. More power, more production and easy cultivation.
To satisfy these needs High Yielding seeds have become fashionable since few months ago; XL or XXL.
A new category of cannabis that began with the famous Big Bud and now has a track record of varieties for everyone.
Who should consume these varieties?
These new marijuana plants are ideal for those with little space and very limited, such as home growers of big cities. They are also suitable for those who want to benefit greatly from each harvest with little effort.
Little effort = Big results
It is without doubt the perfect combination, like a dream come true.
This new category is suitable for novice cultivators who want good results after an effort and experts who want to see a reward for their work experience with a more relaxed camp and surprising results.
How to cultivate them?
The big and productive autoflowering cannabis varieties increase the production at the end of the harvest, making the process more than grateful.
These strains have been genetically treated to offer better quantity of hearts. They can produce huge volume of harvest in comparison with other autoflowering strains that are cultivated with the same conditions.
The XXL plants will grow with force during all their cycle until they reach a medium-high size, between 75 and 150cm.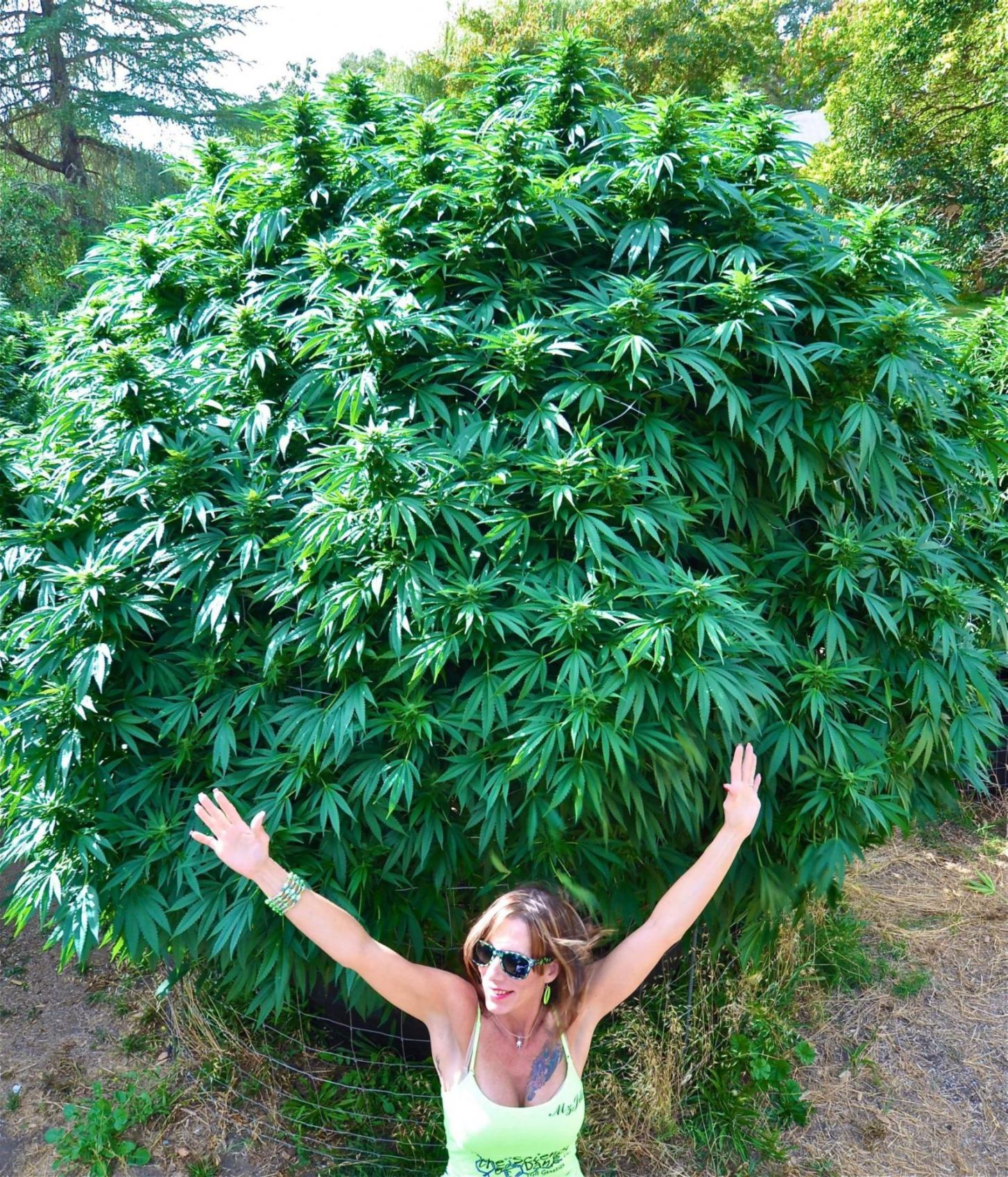 Most of seed banks suggest that in order to ensure a correct performance they should be cultivated in a substrate compound by 70% sand and 30% coconut fibre, which will allow to increase the frequency of risk to be soaked with more water and decrease the quantity of water in each watering.
Moreover, it is also advisable to use a root system of stimulation of the plant. Which will cause over stimulation of its metabolism producing new outbreaks, abundant and resinous.
The only special care that is need in some cases is the support of some branches, because of the weight of some big hearts. They will need supports, tapes or support in the branches so that these do not break before harvest.
Cultivation cycle
Although it seems strange, a XXL variety can be cultivated in a cycle between 75 and 90 days, a really considered timeframe for an autoflowering variety.
How much can you expect from a

XXL

marijuana plant?
Most seed banks tend to be cautious in their descriptions of levels of production, but the truth is that these champions can easily reach 500 gr / m2.
Growers ensure that in most cases can be obtained between 180 and 200 grams each production of each High Yielding plant.
Undoubtedly one of the best options for those who are new in the self-cultivation or for those who need to relax and enjoy the process and enjoy more of the results.
If you decide to cultivate American strains with high levels of THC because you are expecting large production of cannabis, without much effort, we present you the list of the autoflowering TOP 10 varieties for 2016.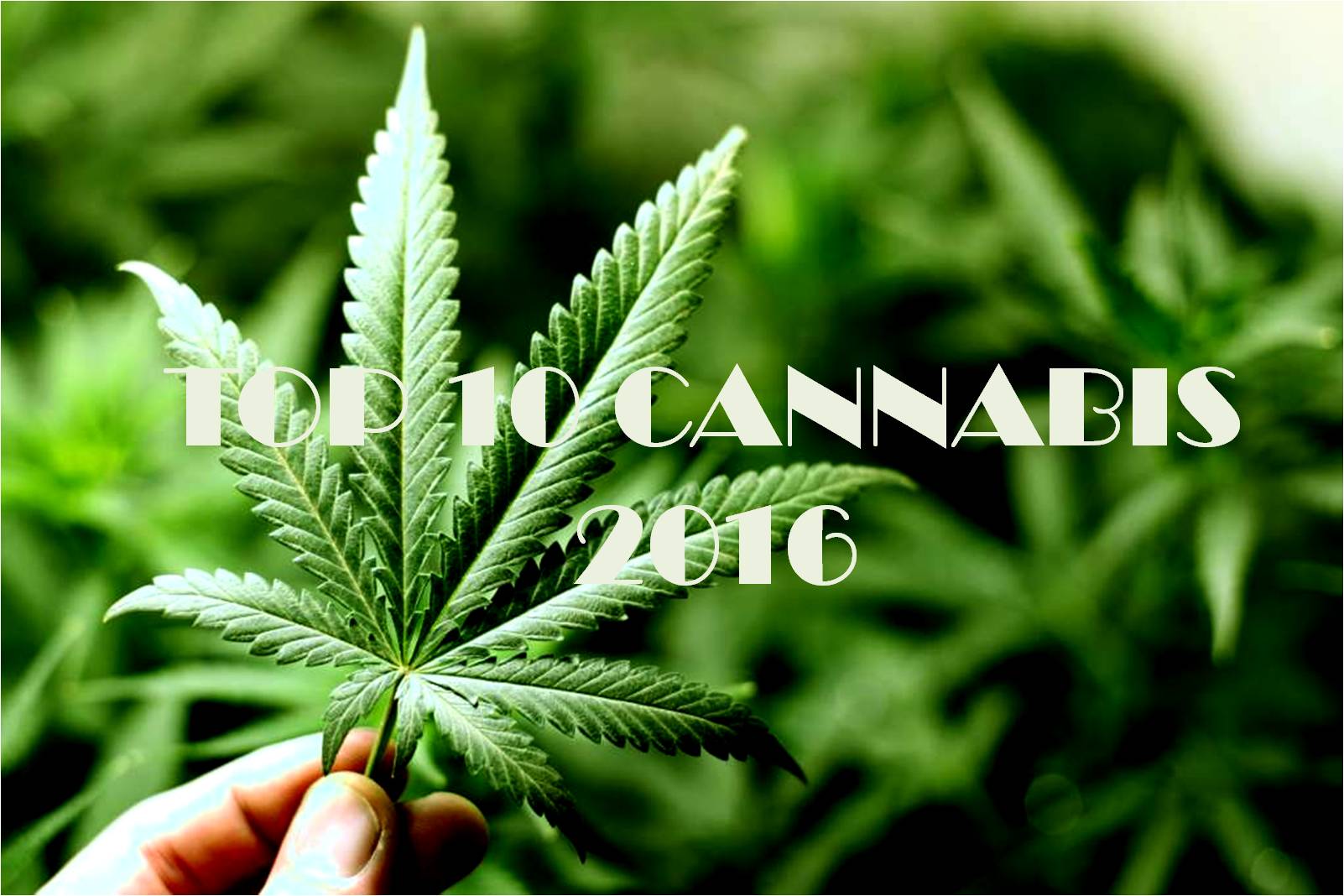 TOP

10

AUTOFLOWERING

VARIETIES

for 2016.
1.- Auto Girl Scout Cookies of Fast Buds
One of the wonders of marijuana that comes directly from the US West Coast. It is considered one of the Californian varieties with better quality ever.
The good part:
It does not need great care to provide from 70 to 300 grams per plant, a real gem.
Its flavor is spectacular, a mix of mint and chocolate that will make it the delight of the sweet teeth.
The best:
This variety offers a strong buzz, both in mental and body level.
It has high levels of THC, almost 22%, which makes it the favorite of medicinal marijuana consumers. A powerful narcotic that will make you laugh wherever you go, and is also indicated for those who suffer chronic ailments
2.- West Coast OG of Fast Buds
With just under one meter height this plant becomes a show throughout its growth.
The OG, grows with elegance and rhythm, and offers a more desirable production.
The good part:
In only 8 weeks cycle can obtain from 70 to 300 grams per plant, what more could you demand?
The best:
This strain is nowadays one of the great therapists, it is very successful because it alleviates ailments such as stress, depression, migraines, bipolar disorder, ADD / ADHD.
It also offers a perfect balance between relaxation and happiness
3. – Auto AK 47 of Bulk Seeds

One of the most powerful varieties that can be found nowadays with a little stature.
The good part:
A sweet and intense aroma that hooks.
Its small size between 40 and 60 cm makes it ideal for indoors growing or in tight spaces and can reach 1.5 m outdoors.
The best:
In just 75 days from germination growing, this magnificent wonder develops compact, covered with a veil of diamonds resin buds. The effect is very stimulating with levels that ensure pleasure.
4.- Big Devil XL of Sweet Seeds
From Sweet Seeds factory this marvel comes from two important ones that never fail; the famous Jack Herer and SWS20 version.
The good part:
It increases its height, its production and diversity.
The best:
This variety, being a 3rd generation, has increased its value in all aspects; more power, more flavor and above all an increased thickness and density of the buds.
You can pick up spectacularly aromatic resin buds.
5.- Moby Dick XXL Autoflowering of Dinafem
Descendants from two XXL varieties (White Widow XXL Auto x Haze XXL Auto) these cannabis seeds are autoflowering, balanced and really powerful.
The good part:
Despite being an auto-flowering plant, it produces an incredible amount of resin and flowers. Production up to 300 gr per plant in a record time of 80 days.
The best:
Its flavor is an explosive mixture of citrus, pine and exotic woods. It has characteristics of a very sweet Indica.
Its effect is potent in a physical level and long-lasting as well.
A marijuana plant ready for clumsy hands with more than desirable results. It is certainly one of the easiest seeds to cultivate that are on the market.
The good part:
A show of colours during the cultivation. The buds turn purple at the end of the process and make contrast with white crystals and resin.
The best:
Its THC levels exceed 20%. A classic but powerful smoked marijuana with a psychedelic end that activates creativity and leaves you full of ideas and inspiration.
7.- Auto White Widow of Dutch Passion
The fabulous auto White Widow version of lifelong, a powerful buzz after a couple of puffs.
The good part:
Easy to cultivate through any method and with a cycle of only 75 days. Its production can reach 200gr without big efforts.
The best:
A balanced and pleasant rush, combined with a powerful cerebral impact and a relaxing physical effect, extremely pleasurable. For something has earned a reputation as one of the most social varieties of all time.
8.- Auto Ice Cool of Sweet Seeds
It is a 4th generation autoflowering hybrid, so its stability is more than proven.
The good part:
Autoflowering variety with an intense characteristic smell of Diesel strains. Very sweet and spicy, with fresh tones that remind you aromas of forest, peace and tranquility.
The best:
It produces powerful plants with high bud production. Besides its trichomes expel abundant aromatic resin with a very powerful and exciting effect.
An aromatic variety of fresh and spicy flavor.
The good part:
This hybrid is a cross between powerful and productive varieties that offer an explosion of buds in the flowering stage. What a show!
The best:
With a quick, vigorous and with many ramifications growth, this plant can become a giant. Some cultivators have surprised themselves about their outdoors results.
One of the biggest autoflowering market.
10.- Auto Critical of Bulk Seeds
A great size plant with great production, with Auto Critical everything is big.
The good part:
It is a variety of classic cut that has all the properties of the famous Critical with an intense flavor and aroma, and it offers a great production in just 65 days. Desirable features in cannabis that never fail.
The best:
Thanks to their crosses and their stability, their levels of THC and CBD make it one of the favourite plants of the medical community that studies marijuana´s benefits.
Now you know a little bit more about what will be fashionable in 2016, so go ahead and get the seeds that best suit your preferences in Seeds Green Parrot.